Why Worry About Energy Efficiency in a Home?
No matter what your opinion is about "green" or high performance homes, it's time to take your home's energy use seriously. Today home buyers are thinking about what it will cost to operate and maintain a house. The mini-mansion isn't as appealing to home buyers as it was in the past simply because of the ongoing costs that come with a house of a larger scale.
According to the 2014 National Association of Realtors 2014 Profile of Home Buyers and Sellers, 50% of those surveyed said that heating and cooling costs were somewhat important to them. 35% said that heating and cooling costs were very important to them. Those numbers are up from the past 2 years and have grown every year for the past several years. Efficient appliances and efficient lighting were somewhat important to 44% to 45% of those surveyed & very important to 22% to 23% of those surveyed. Landscaping for energy conservation was somewhat important to 36% of those surveyed. Community features, like Chattanooga's Riverwalk, were important to home buyers per the NAR survey as well.
Research done by the National Association of Realtors shows that high performance homes "sell faster and closer to list price." When you are thinking about buying a home, think about what it will cost you to own the home every month in utilities not just the monthly cost of the mortgage. A high performance home with energy efficiency updates future-proofs your home as energy efficiency codes keep becoming more & more stringent. Those updates safeguard your investment by keeping your home relevant and comparable to newer homes that compete for the same home buyers in the future. The obvious benefit of a high performance home is that your wallet won't feel as much of a pinch every time you have to pay your electric bill.
As you prepare your home to sell, know that the energy efficiency of your home will matter to potential home buyers, so you may want to make some simple energy efficiency updates before you sell your home. Go to DrinkTheGreenKoolAidChattanooga.com to see suggestions on how to make your home more energy efficient. Feel free to contact Nathan Walldorf, an NAR GREEN certified Realtor with Herman Walldorf & Co. Realtors, Inc., if you have any questions about making your home more energy efficient or about selling or buying a high performance home. 423-544-7700.
Written by Nathan Walldorf & originally printed in the Chattanooga Times Free Press Homes section on 2/21/15.
A few of Walldorf & Co's High Performance Homes
1206 Duncan Ave
Chattanooga, TN 37404
Highland Park area
4 Bedrooms, 3 Bathrooms, 2,542 sq ft
Save hundreds in utilities with this spray foam insulated home from roof top to foundation to create a tight building envelop (less space for your heat & air to escape).  Thermal image tested to show even heating in this home.  New energy efficient windows as well. Completely updated inside.
$232,500.  Click for More Info.
7577 Scenic Highway
Rising Fawn, GA
Lookout Mountain Brow Home with Amazing views
4 Bedrooms, 2.5 Bathrooms, 2,402 sq ft
$389,000
SIPS (Structural Insulated Panels) home, which creates one of the tightest building envelopes there is.  The exterior walls are like an insulation sandwich.  Lowen double pane windows made of super strong Douglas fir wood.  Hybrid HVAC unit is more efficient with a back-up propane heat for those really cold days.  Energy Smart water heaters that heat water when you need it instead of all of the time.  2 acres of land.  Low maintenance exterior.  Click for More Info.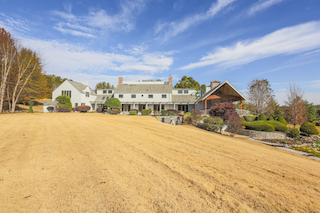 7808 Mahan Gap Rd
Ooltewah, TN
7 Bedrooms, 6.6 bathrooms, 7,278 sq ft (in 2 homes)
9 acres estate in Ooltewah, TN
$994,500
Passive solar home.  This home was built to allow more sun in the home during the winter, in order to get passive heat from the sun, and to let in less sun in the summer to make the home less hot in the summer. Built with walls of high-end Anderson windows and doors.  Sky lights to let in light during the day.  Superbly maintained.  The guest home has solar tubes to let in outdoor light and to allow you to keep electric lights off during the daytime.  9.7 acres of land, pool, swim spa, tennis court, and 6 car garage.  A retreat at home. Click for More Info.
6317 Yardley Ct
Hixson, TN
4 Bedrooms, 3.5 Bathrooms, 4,325 sq ft
Builder's Personal Home on Ramsgate Lake
$455,000
Builder, Dexter White, built this home for himself and lived here for many years.  Mr. White made the home more energy efficient for himself with extra insulation and high-end double pane windows.  The current owners added even more insulation bringing the attic insulated to nearly an R40 level, replaced many of the ducts to make them  more energy efficient, and put a 3M coating on the windows.  Master bedroom on the main level.  Extra crown molding.  Too many updates to list here.  Click for More Info.